Fall might be in the air, but we still have a few more months of farmers market shopping left. That means there's still plenty of time to cook with fresh local produce – and lots of new things to try.
But we all need inspiration (myself included!) and I've had so much fun curating this collection of fall farm-to-table recipes. You can make each fall recipe with ingredients found at farmers markets this time of year.
There are warm comforting soups, an abundance of recipes to make with winter squash, roasted root vegetables, slow cooked meats and fall-inspired salads.
I'm all about cooking with seasonal produce and I hope these farmers market meal ideas inspire you this season.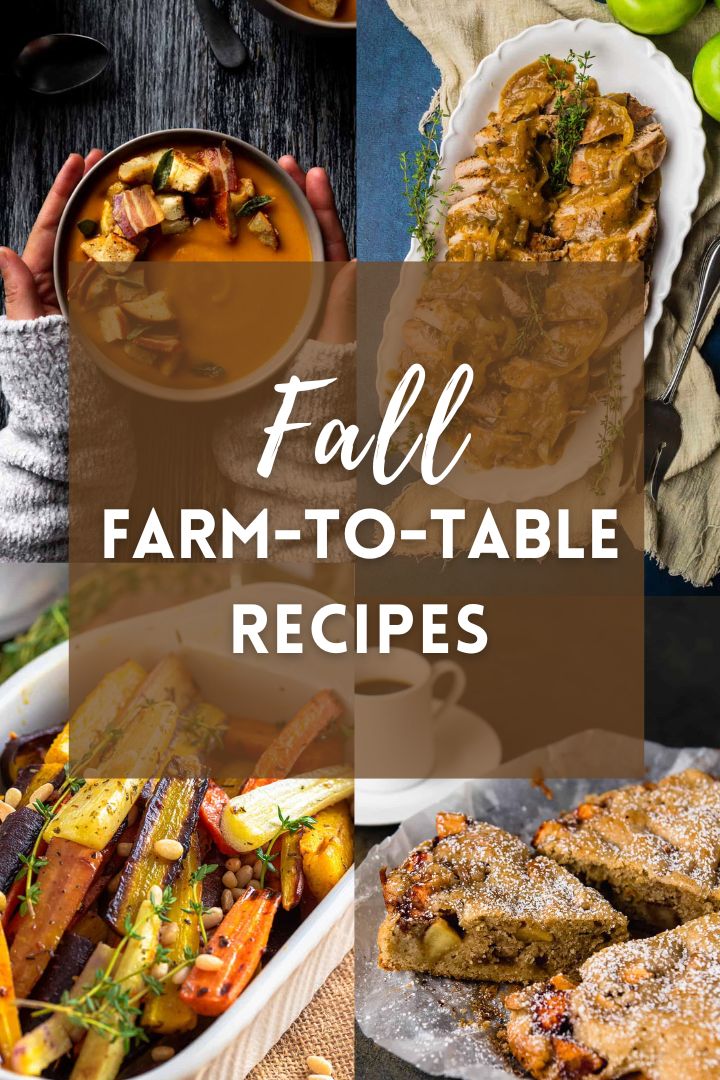 Why you'll love these fall farm-to-table recipes
Healthy – Each one of these fall recipes was chosen because it's healthy and nutritious. They're made with fresh produce and simple whole food ingredients. No processed junk.
Inspired by fall – I buy most of my produce from local farms. So I'm very familiar with what's in season during fall. These recipes are all truly inspired by vegetables and meats you'll find at fall farmers markets.
Try new flavors – One of the benefits of shopping at a local farmer's market is you get to try new things. I've curated fall recipes that highlight different vegetables you'll find at markets this time of year (or in your fall CSA box).
What's in season during fall
Fall's bounty will vary a little depending on what part of the country you're in. But for the most part, you can count on finding the following local ingredients at some point between September and November.
Cruciferous vegetables: broccoli, cauliflower, cabbage, turnips, bok choy, kale, brussels sprouts
Eggplant
Fruits: apples, cranberries, pears, watermelon
Greens: spinach, collards
Leeks
Peppers
Pumpkin
Root vegetables like carrots, radish, beets, onions, sweet potatoes, potatoes
Sweet corn
Tomatoes
Winter squash like acorn, butternut, delicata, buttercup
Fall Farm-to-Table Recipes
Cozy Fall Soups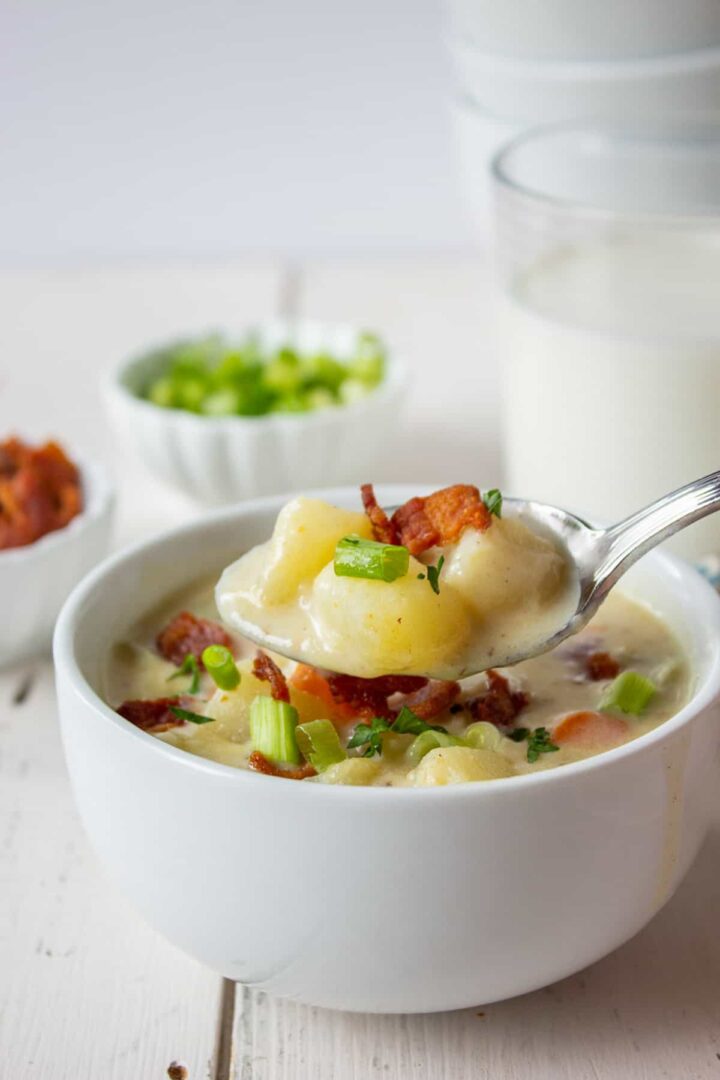 Pieces of warm potato nestled in a creamy broth. It'll remind you of a chowder but without the fish. This potato soup is made with fresh and simple ingredients. Some of which you'll find at fall farmers markets.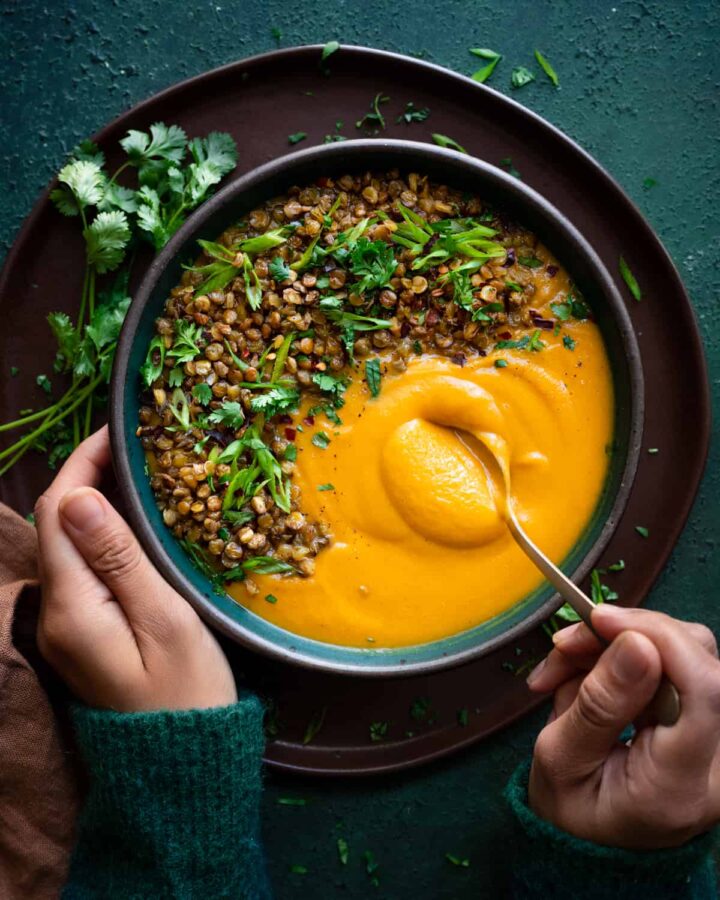 This homemade butternut squash soup can be made with or without the lentil topping. Without the lentils it's a classic butternut soup recipe made with simple real food ingredients.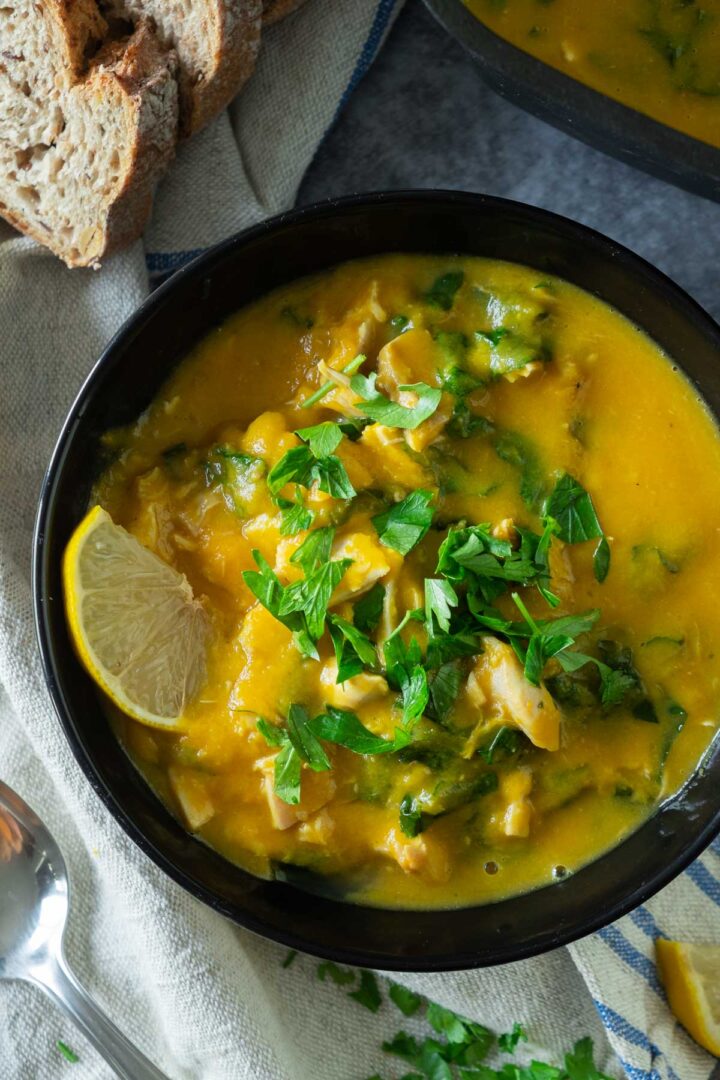 This gorgeous soup is a healthy meal that's hearty enough for dinner. Nourishing bone broth, rice, chicken and fresh herbs and vegetables come together perfectly. Dip into it with a piece of artisan bread for all the comfort food vibes.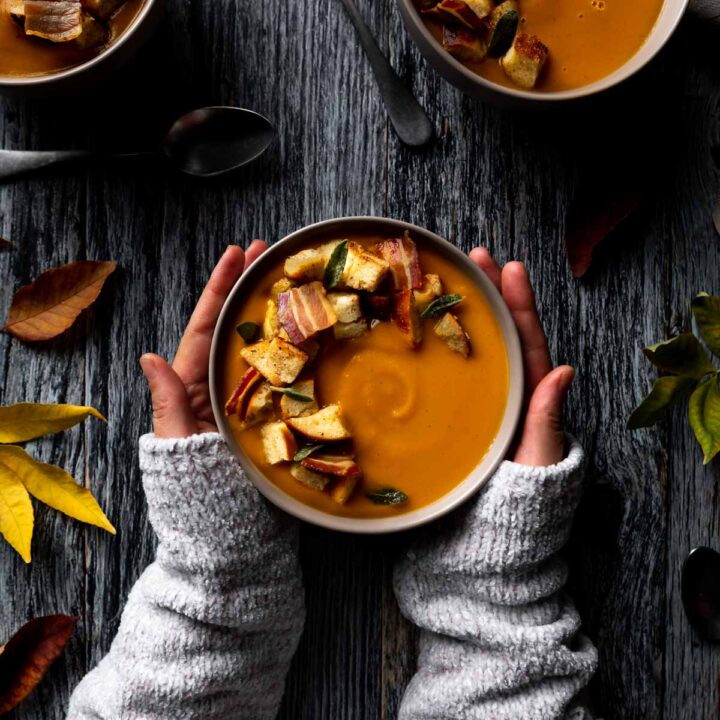 Another soup whose hero ingredients you'll easily find at fall farmers markets. That includes fresh pumpkin, sweet potatoes, onion and carrots. Then season with some common pantry herbs for a cozy bowl of fall-inspired pumpkin soup.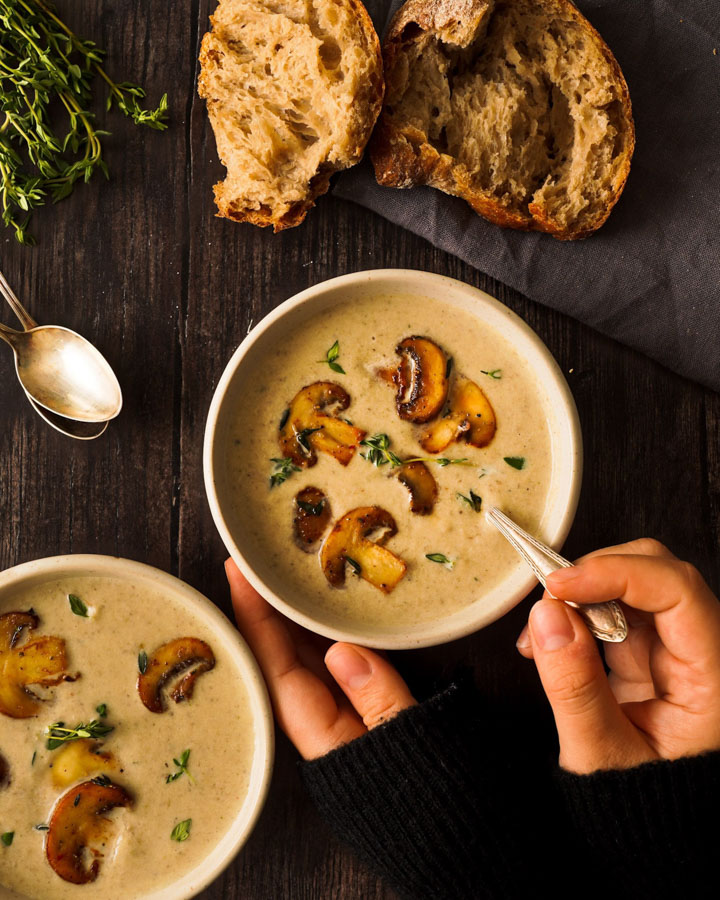 Like all the fall farm to table recipes on this page, there are no processed ingredients required to make this creamy mushroom soup. Mushrooms, onion, garlic and potatoes all come together with a creamy broth to make this mouth watering soup. So much better than canned cream of mushroom eh?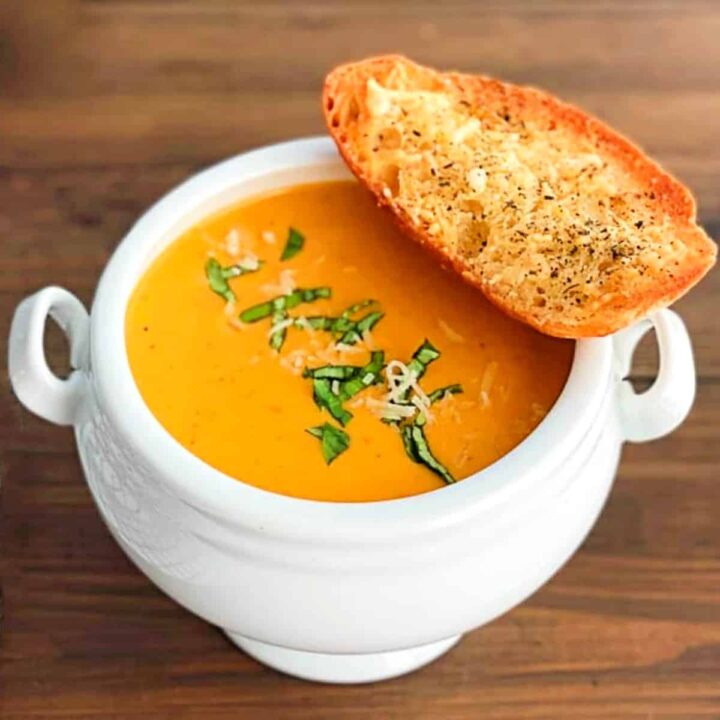 Tomato soup from scratch? Yes you can make it! This soup is a great way to use up all those juicy heirloom tomatoes at the farmers market this time of year. Choose a variety of types and colors and you can even throw in some heirloom cherry tomatoes.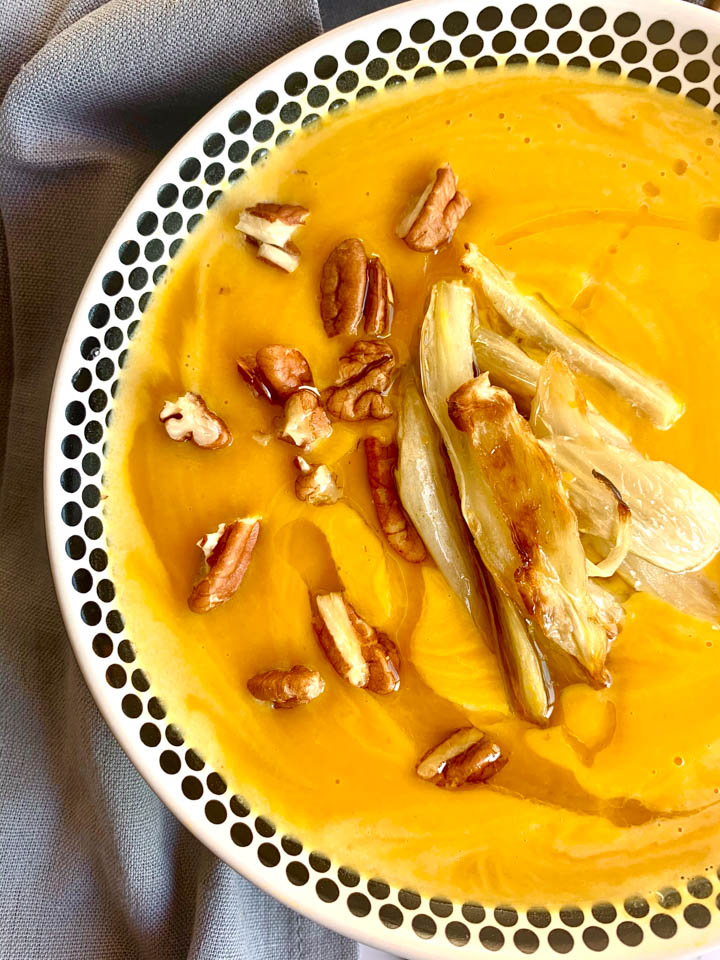 If you find red kuri squash and fennel at the farmers market, this is fall soup is a must make! I just love fennel, especially when roasted. It has a subtle black licorice taste that will delight your taste buds.
Fall Vegetable Side Dishes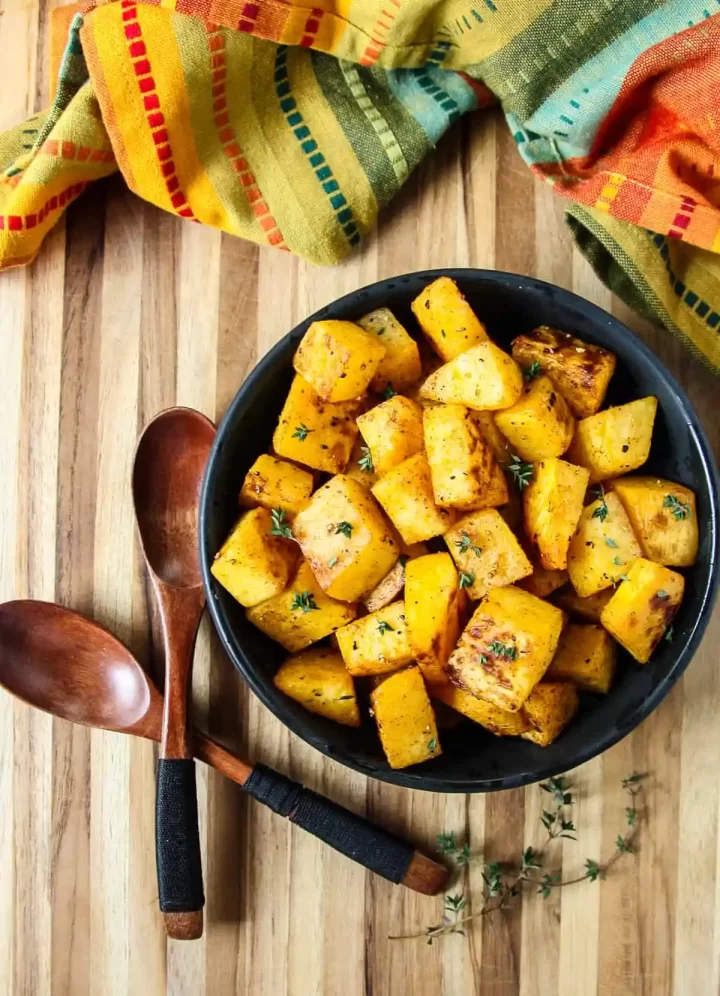 Roasted Rutabaga is an easy low carb side dish. You can pair it with any main dishes that you would pair with roasted potatoes. I love this simple rutabaga recipe that only requires salt, pepper and paprika as the seasoning.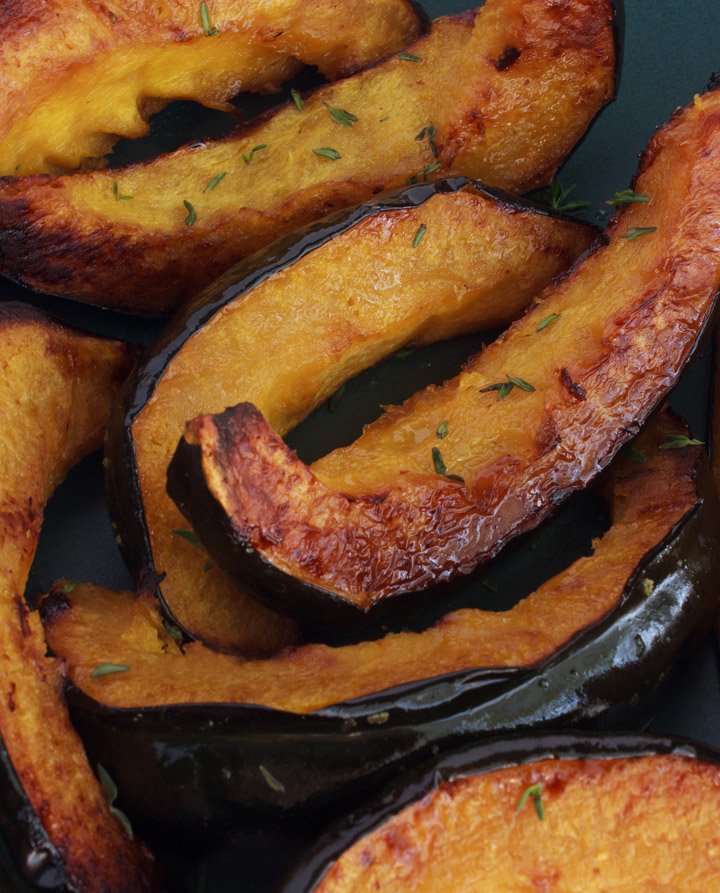 Acorn squash is another fall favorite. If you find these beauties at your farmers market, know that they taste extraordinary. Once you get the hard work of cutting them out of the way, they are super simple to roast and caramelize beautifully in the oven.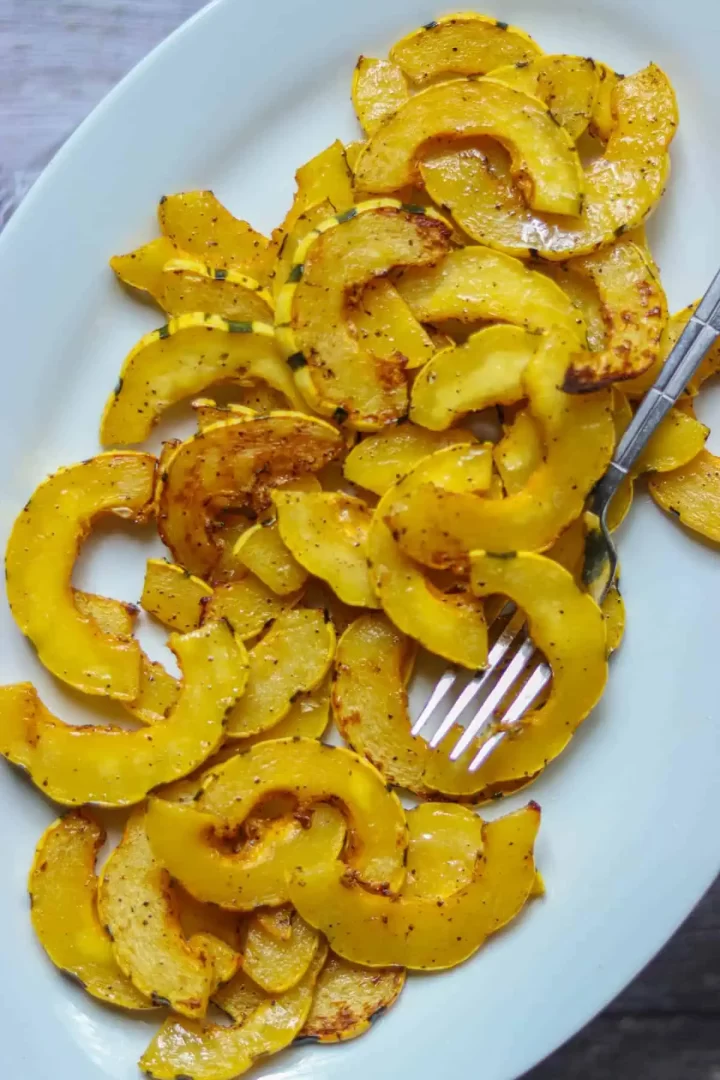 Delicata squash is one of those winter squash you might not have tried yet. But if you see it at fall farmers markets (I often do!) I encourage you to grab a couple to try. This simple air-fryer squash recipe only requires a little olive oil, salt and curry powder, so the flavors of the squash will shine through.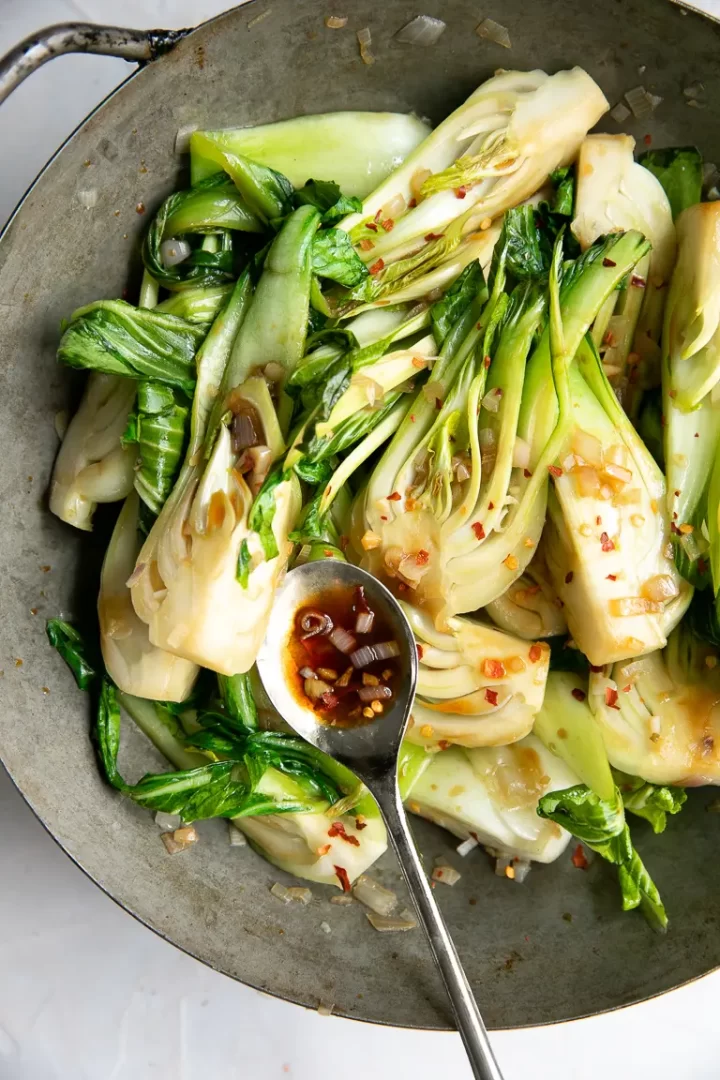 Bok choy is one of my favorite veggies to pan-fry as a side dish. It's also abundant at the farmers market I shop at, so I make it often. This easy recipe takes just 10 minutes to whip up.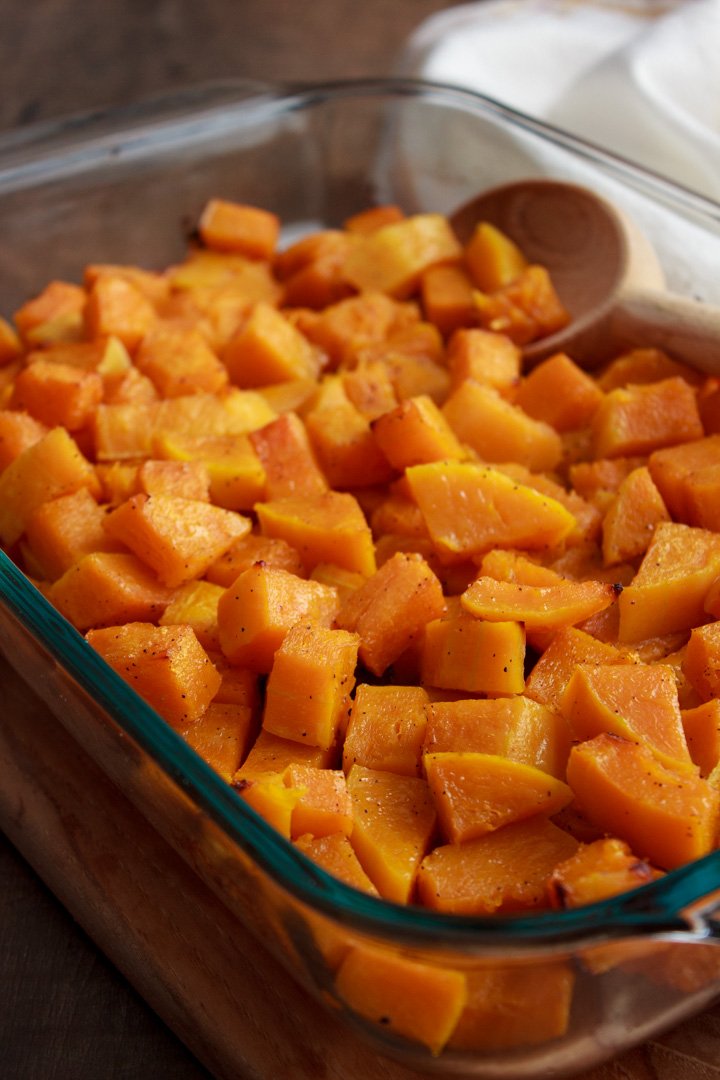 Roasted butternut squash is the perfect side dish for a Thanksgiving table. Butternut squash are abundant at fall farmers markets and so delicious. This is one of my favorite farmers market recipes and tastes just as good the next day.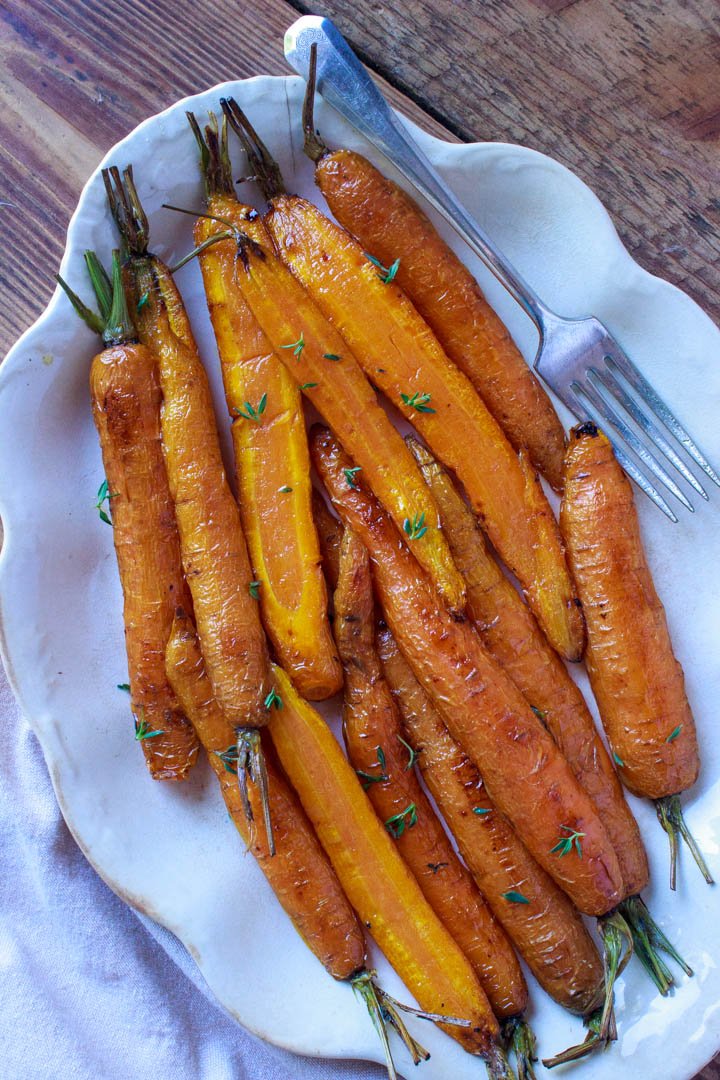 Roasted is my favorite way to cook carrots, and it's surprisingly easy. Top them with a drizzle of honey for the best carrots you've ever had in your life!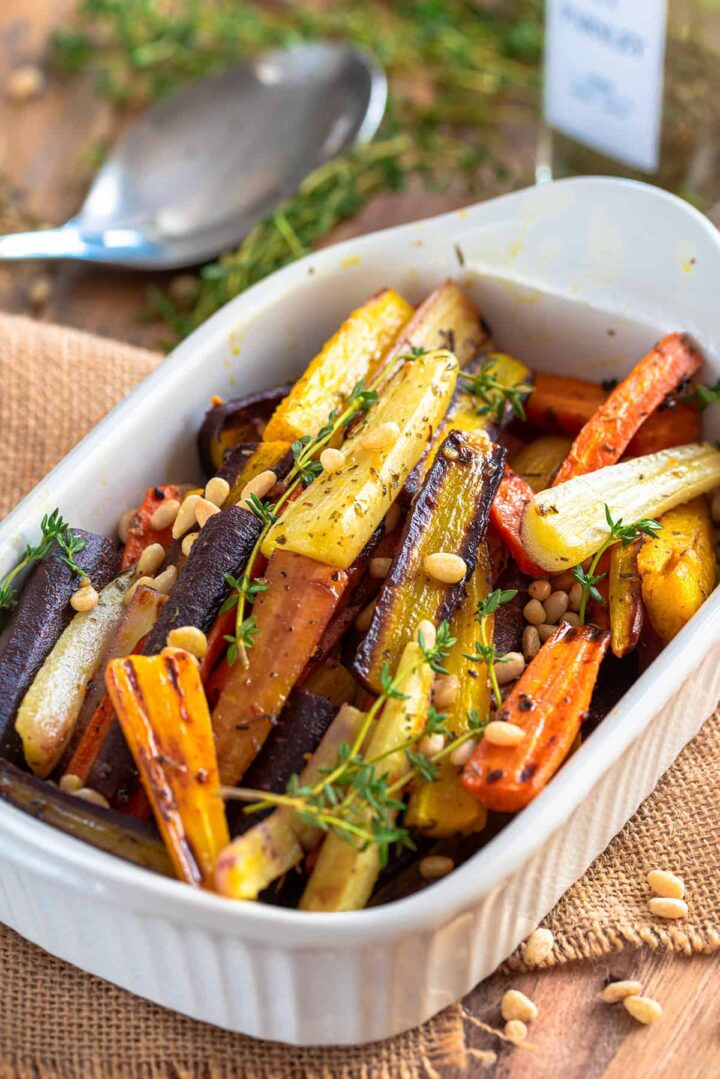 Rainbow carrots are a beautiful and eye-catching farmers market find. If you can get your hands on some I recommend roasting them in the oven to bring out the carrots' natural sweetness. This easy fall farm-to-table side dish will wow your guests every time!
Fall Farm-to-Table Salads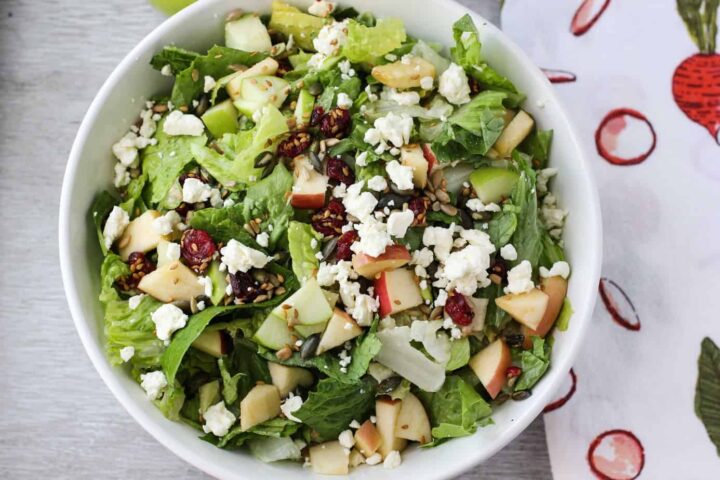 Apples, feta cheese and pumpkin seeds chopped together with crisp lettuce. Then topped with a homemade maple syrup and dijon mustard dressing. This is a fall salad your whole family will love come apple season.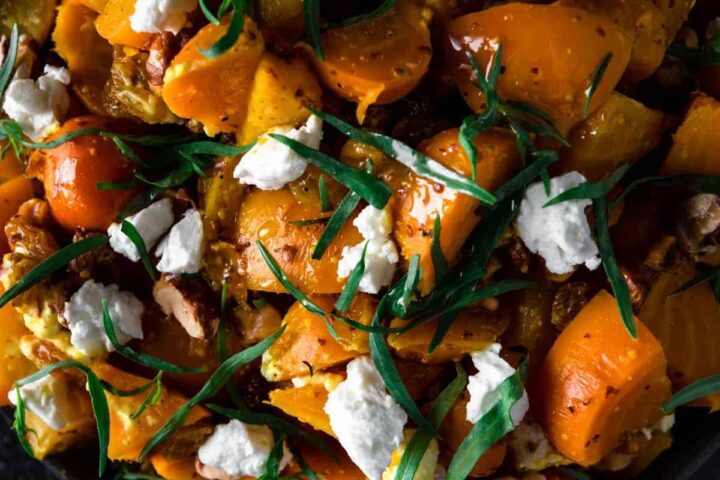 Here is a delicious salad you can make with roasted golden beets. Just add a homemade vinaigrette and top with creamy goat cheese, raisins and crunchy walnuts. Yum!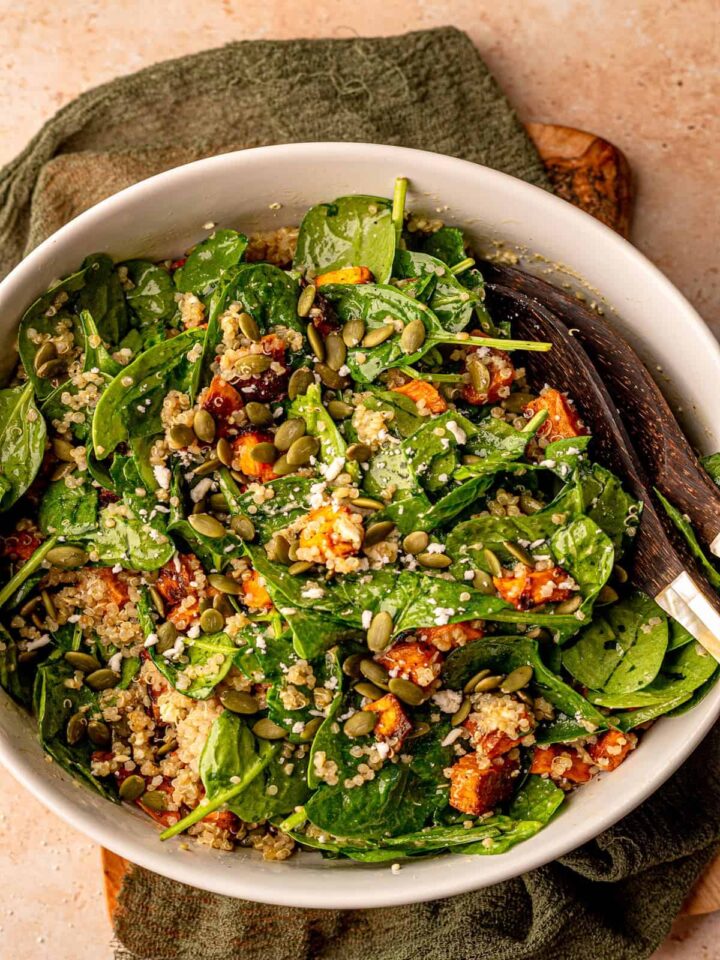 I love my summer salads, but salads aren't just for summer. Roasted sweet potatoes and spinach found at the farmers market, plus quinoa, makes a satisfying salad with fall market finds.
Main Dishes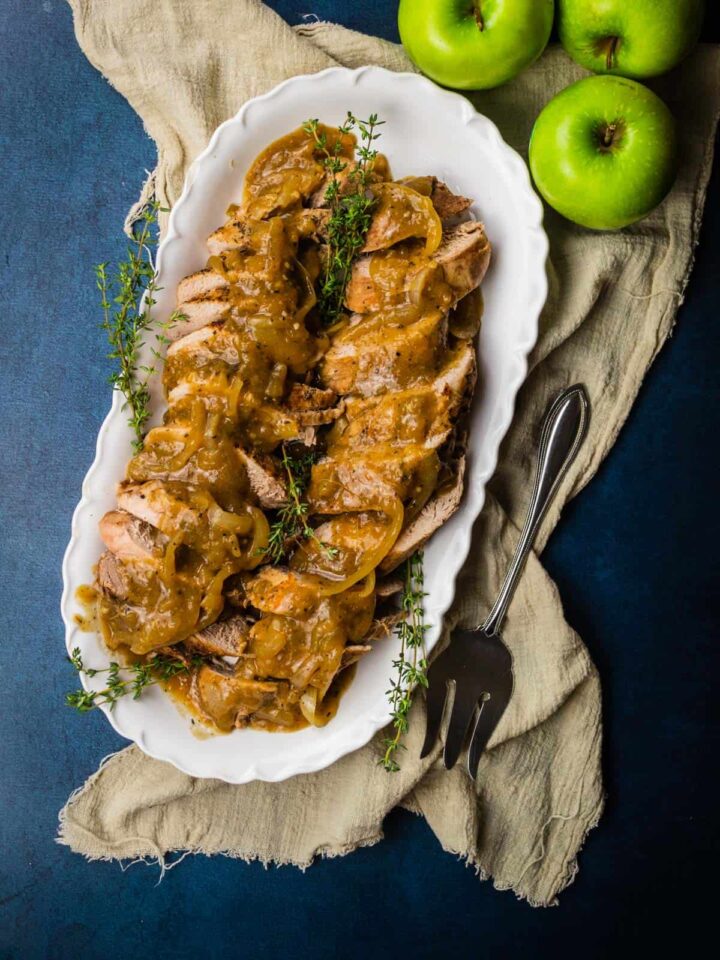 If you find locally-raised pork tenderloin at your farmers market this is a cozy fall dinner you can make in the slow cooker. Topped with a maple apple gravy – delicious!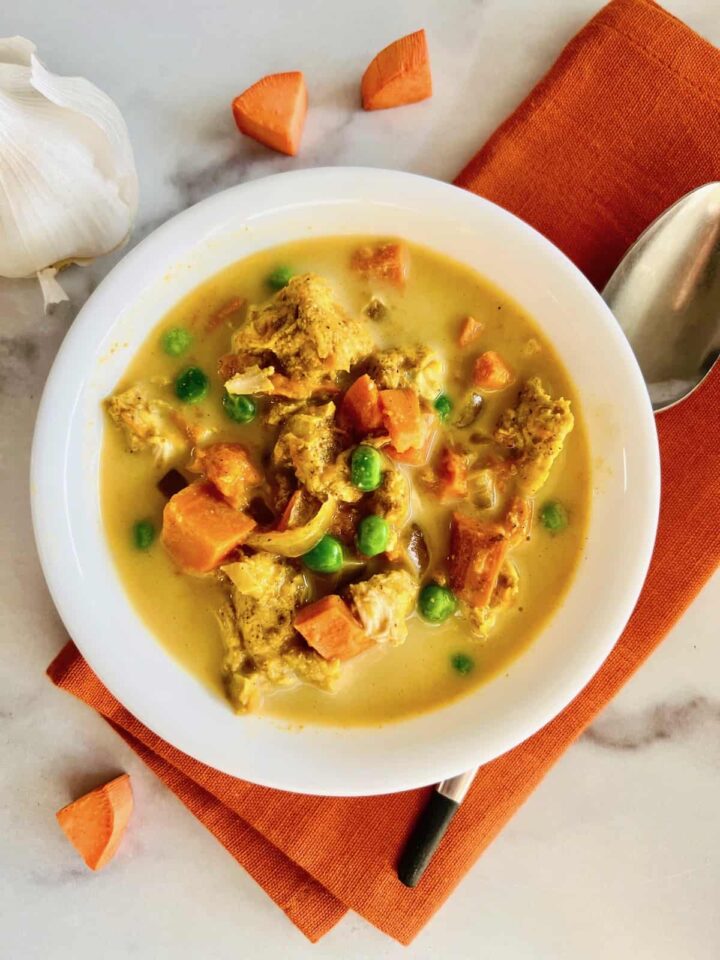 Pasture raised chicken from the farmers market makes a satisfying curry for a fall farm-to-table dinner. Combined with in-season sweet potatoes and you have yourself a delicious fall farm-to-table recipe.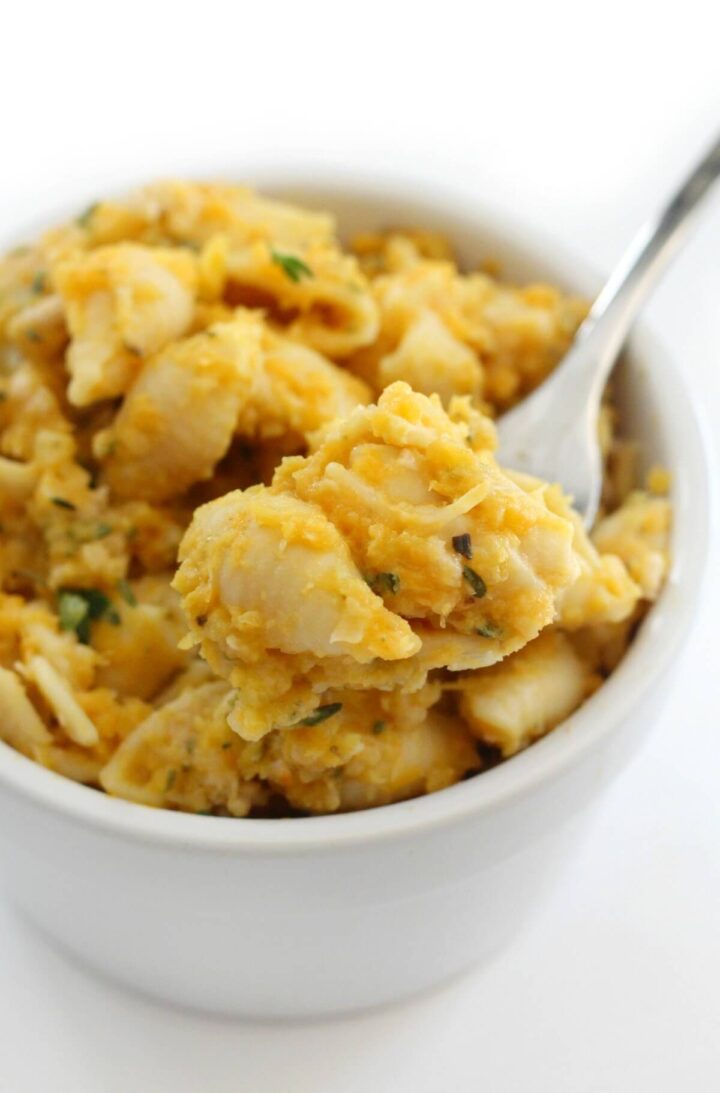 Looking for a vegan farmers market dinner? This is the one you've been looking for. Fresh butternut squash and nutritional yeast combine to make a delicious creamy base for vegan mac and cheese.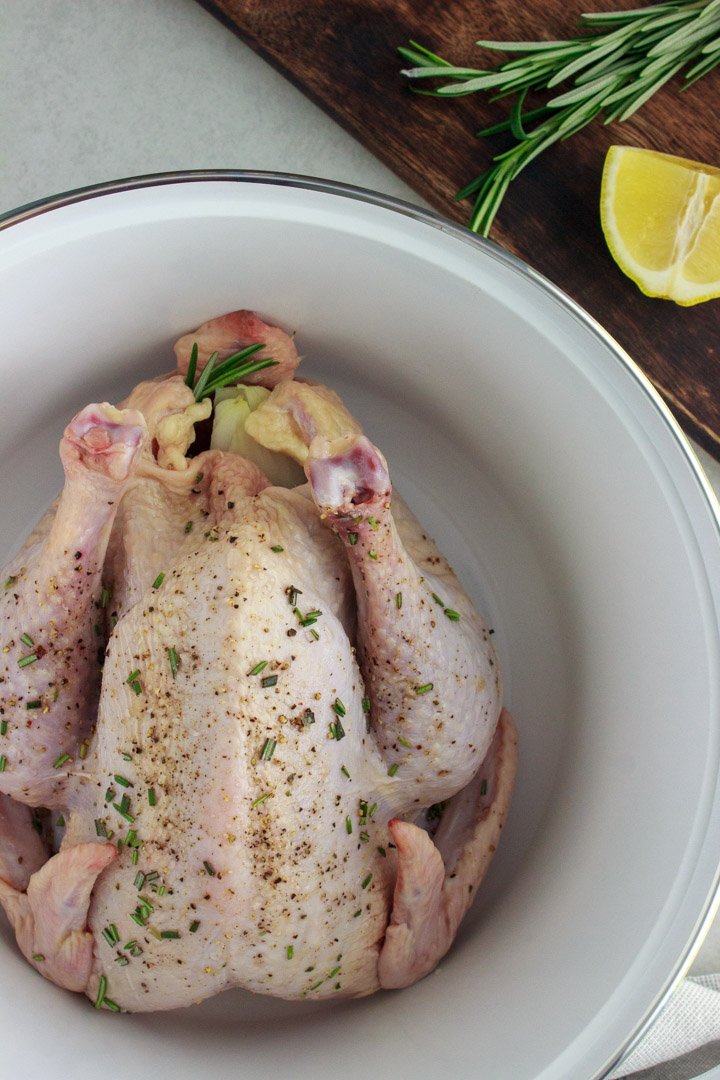 This whole roasted chicken is a fall-perfect menu idea. I'll show you how to roast a whole chicken that is juicy and delicious! Plus, my secret for ensuring the white meat doesn't dry out.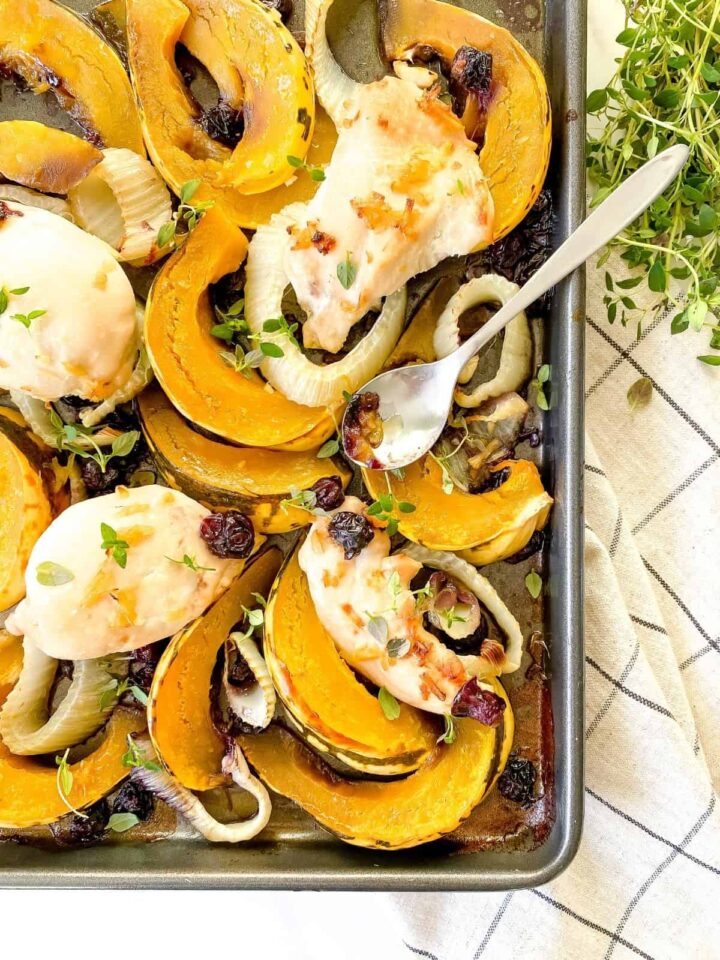 This fall-inspired one pan dinner is made with pastured chicken and squash, tossed in a homemade maple ginger dressing. This meal has all the fall vibes you want at a farmers market dinner table. Pairs beautifully with homemade cranberry sauce too!
Another fall dinner recipe for my vegan and vegetarian friends. Heck, this photo is probably making even the meat-eaters drool (or is that just me?). I think you'll be surprised when you experience how easy it is to make homemade gnocchi. I was!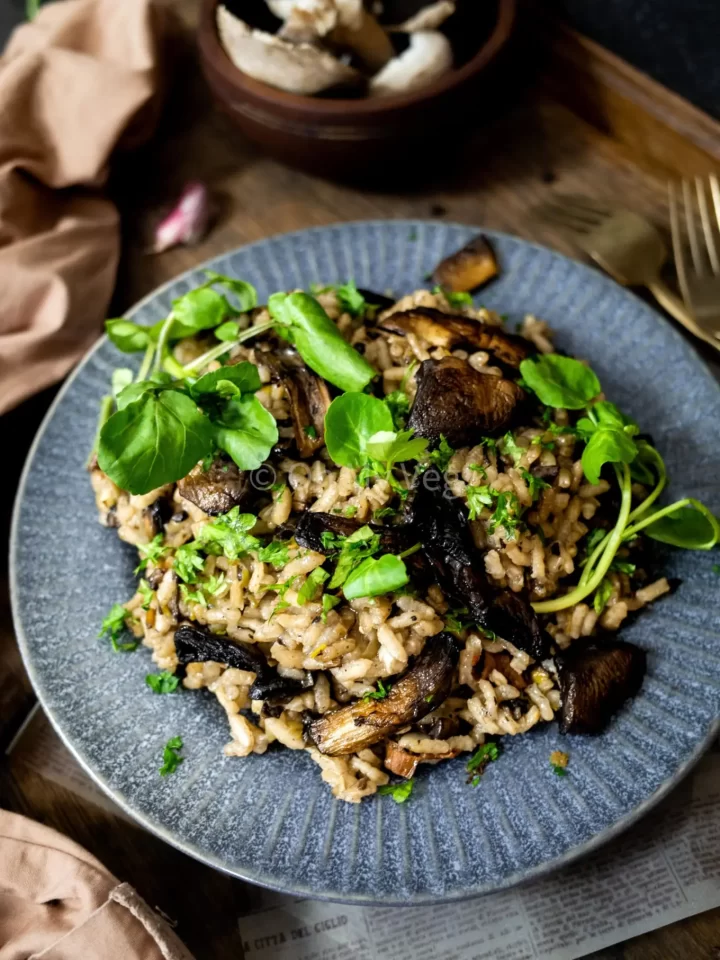 Calling all mushroom fans! Mushroom and Leek Risotto is an easy dinner recipe that's ready in 30 mins. It's also vegan and gluten free!
Farm to Table Desserts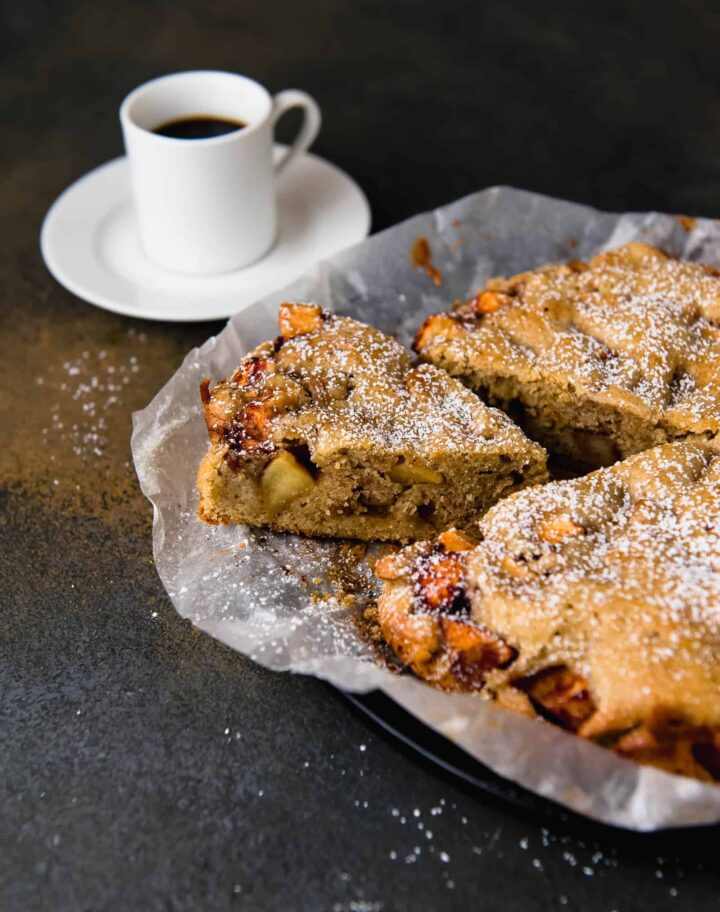 This gorgeous fall-inspired apple cake is perfection. Made from scratch with simple ingredients. It's one of those perfect fall recipes that will wow your family and friends.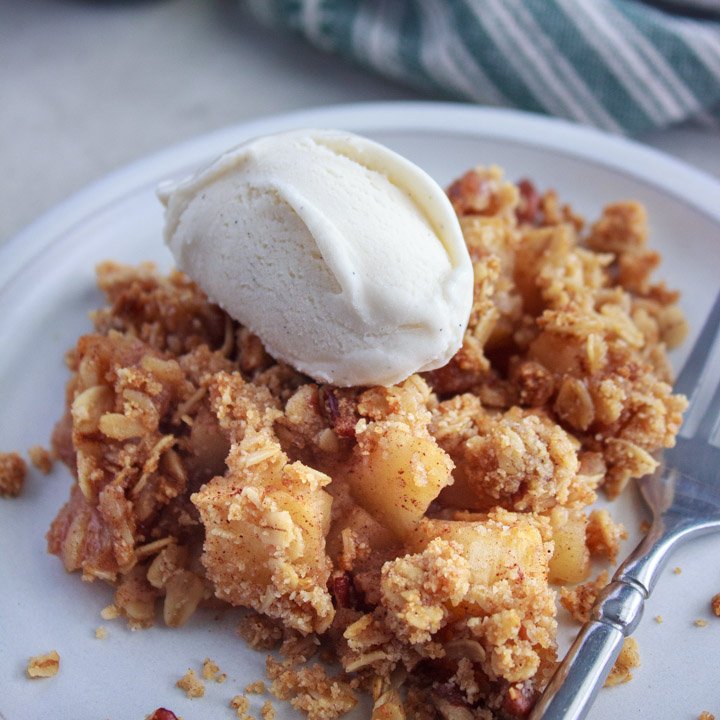 A warm bowl of this gluten-free apple crisp, topped with vanilla ice cream, is the perfect fall dessert. Grab a fork and dig into the sweet, crunchy topping, and warm apple-cinnamon filling while it's fresh-from-the-oven!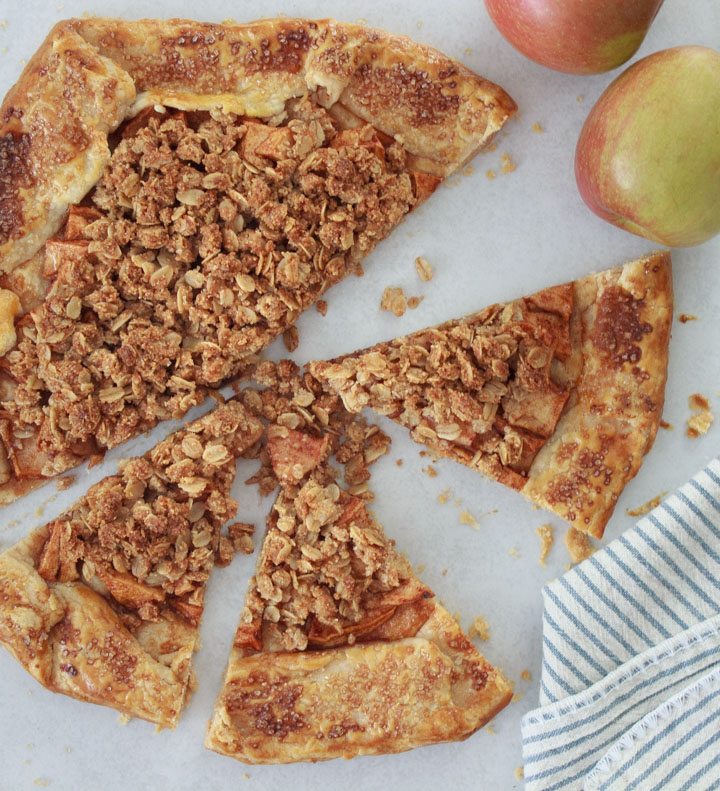 Rather than an apple pie (complicated!) how about an apple galette. A galette is like a pie's rustic sister. So much easier to make, but just as delicious. The recipe says it's gluten-free, but it can be made with regular flour as well.
Condiments and Sauces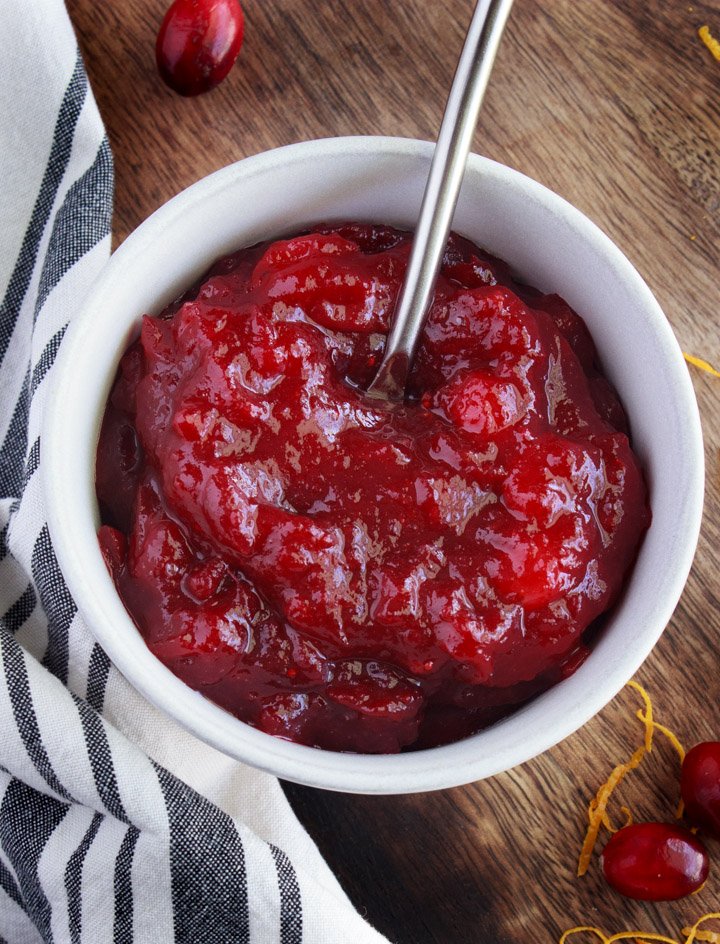 Unless you live in a state where cranberries grow, you probably won't find these berries at the farmers market. But, you can still buy them straight from the farm online. I explain how to buy farm to table cranberries, along with the recipe when you follow the link above.
Roasted beets are the perfect little side to a fall farm-to-table dinner. It's easy to find fresh beets at the farmers market during fall, and they are so easy to make. With only two ingredients, consider this your go-to roasted beet recipe.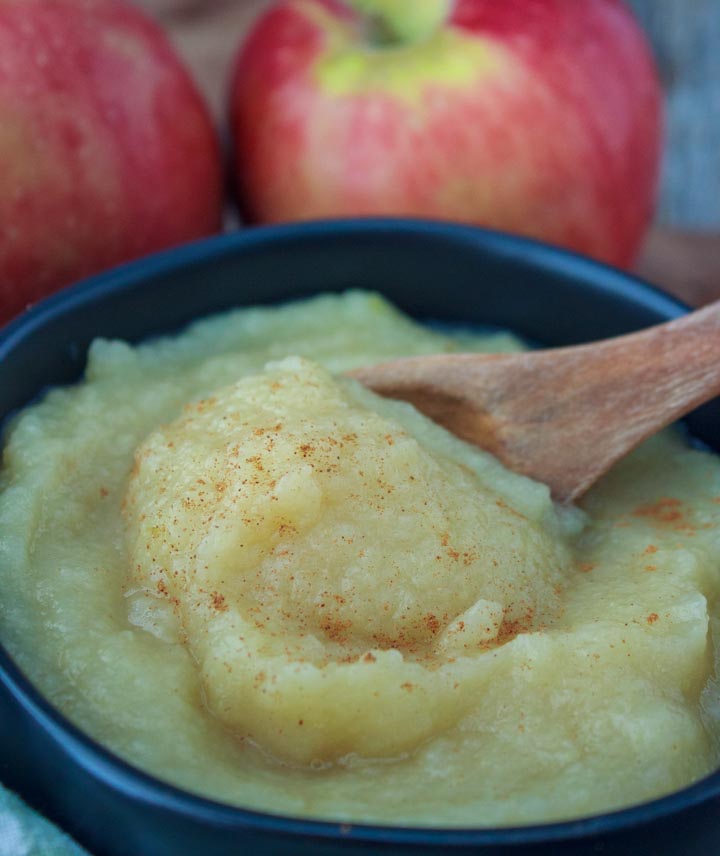 Homemade apple sauce is very easy to make and much tastier than anything you'll find in the grocery store. My apple sauce recipe is sugar-free too…because apple sauce doesn't need sugar.
—
For more on the farm-to-table topic, check out my guide to hosting a farm-to-table Thanksgiving. Or if it's still summer in your neck of the country, I curated a whole collection of summer farm-to-table menu ideas.
Thank you for reading and I hope you enjoy those fall farmers markets wherever you are!
Sara