Part of my mission at Fed by the Farm is sharing simple whole food recipes made with ingredients sourced from local farms. So what is whole food, and what does it mean for a recipe to be made with whole foods?
Let's dive into answering those questions!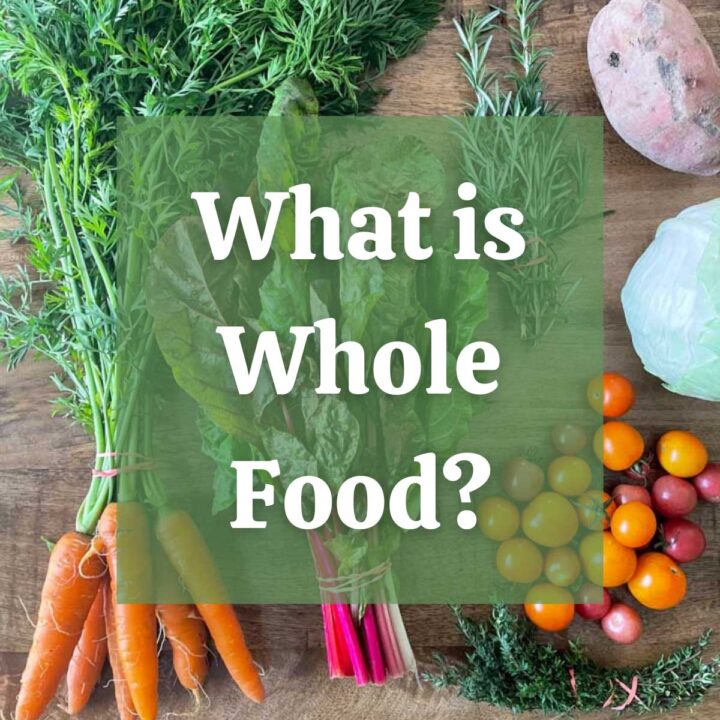 Whole Food Definition
Think of a whole food as something you'd eat in its whole, natural form. Whole foods are unprocessed, or only minimally processed, before being consumed or used in a recipe.
One way to recognize whole foods is they do not have an ingredient list. Whole food just is. It exists in nature, no one needs to create it.
Let's look at some examples of what whole food is and isn't.
Examples of whole foods (unprocessed)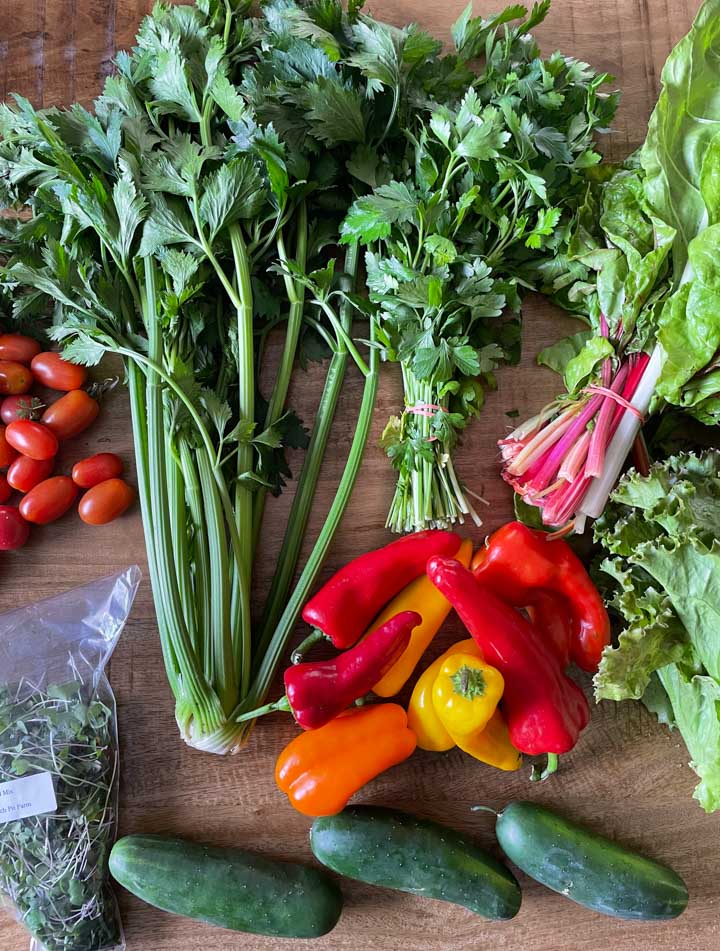 This is whole food at its purest. There is nothing added or taken away.
Fresh vegetables (ex. potatoes, carrots, asparagus)
Cuts of meat or fish (ex. chuck roast, chicken breast, filet of salmon)
Fruit (ex. strawberry, apple, watermelon)
Nuts
Raw milk
Examples of whole foods (minimally processed)
Minimally processed whole foods are whole foods that have been processed in some small way.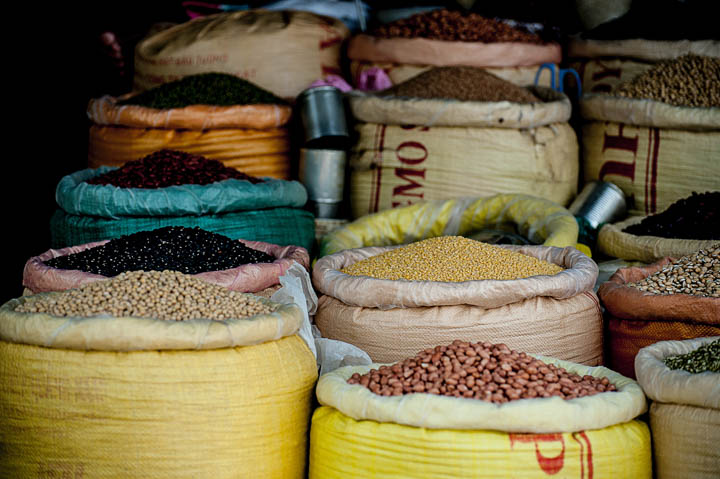 They may be frozen, dried, peeled or chopped before you buy them. Minimally processed whole foods do not contain an ingredient list, except maybe bacteria cultures in the case of yogurt.
Dried herbs
Frozen fruit
Quinoa, Brown rice, Lentils
Whole wheat flour
Butter
Plain unsweetened yogurt (aka fermented milk)
Steel cut oats
What is not a whole food
Foods that contain an ingredient list, or that have been heavily processed into the form you see at the grocery store, are not whole foods.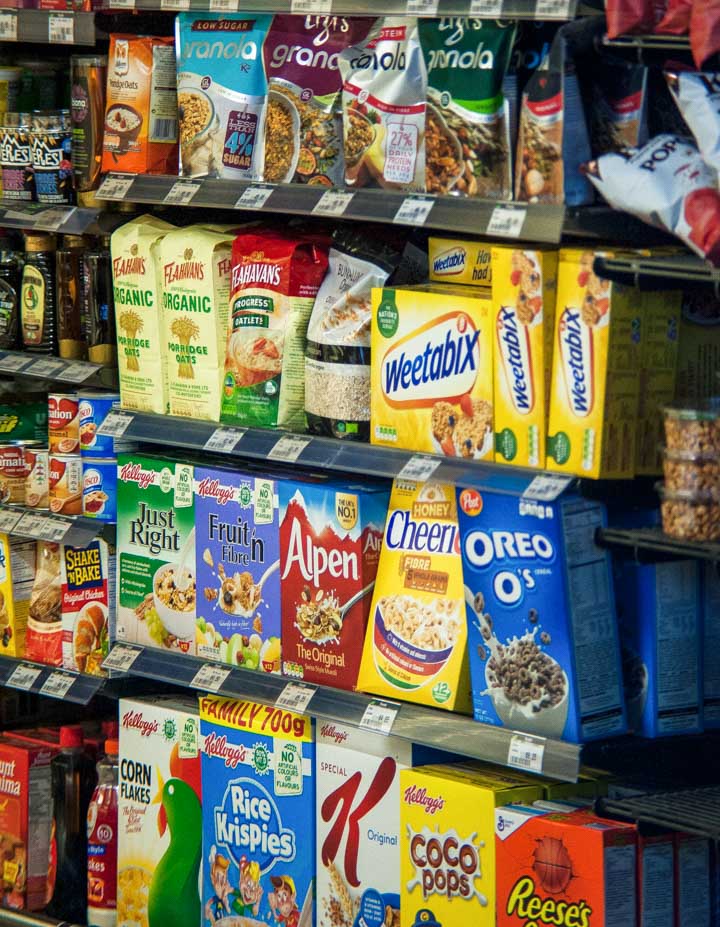 These are not whole foods:
Canned soup
Crackers
White flour (bleached and unbleached)
Vegan burgers
Canned fruit packed with syrup
Breakfast cereal
Snack bars
I hope those examples help clear up what is and isn't a whole food. If you're still unsure, feel free to post in the comment section below and I'll weigh in.
Questions to Ask Yourself When Shopping for Whole Foods
If you're shopping for whole foods, it's helpful to have a quick check you can make before putting something into your grocery cart.
It doesn't need to be complicated or time-consuming. Just ask yourself these two questions when shopping for food:
Does this have an ingredient list?
Is this something I could find existing in nature?
If it's a canned whole food and the only other item on the ingredient list is salt, proceed with caution.
I say "proceed with caution" because it's worth asking yourself why you're buying a canned food rather than the fresh or even frozen version. Is this an unconscious habit, or is it purposeful?
Whole Food Recipe Swaps
Here in the United States it's quite common to cook meals with processed ingredients. You may not even realize how often you're serving heavily processed homemade meals in your own kitchen.
Campbell's knows how convenient processed ingredients can be. They boosted sales over 100 years ago when they started publishing easy meal recipes made with a can of soup. Today these recipes are commonplace in many homes around the world.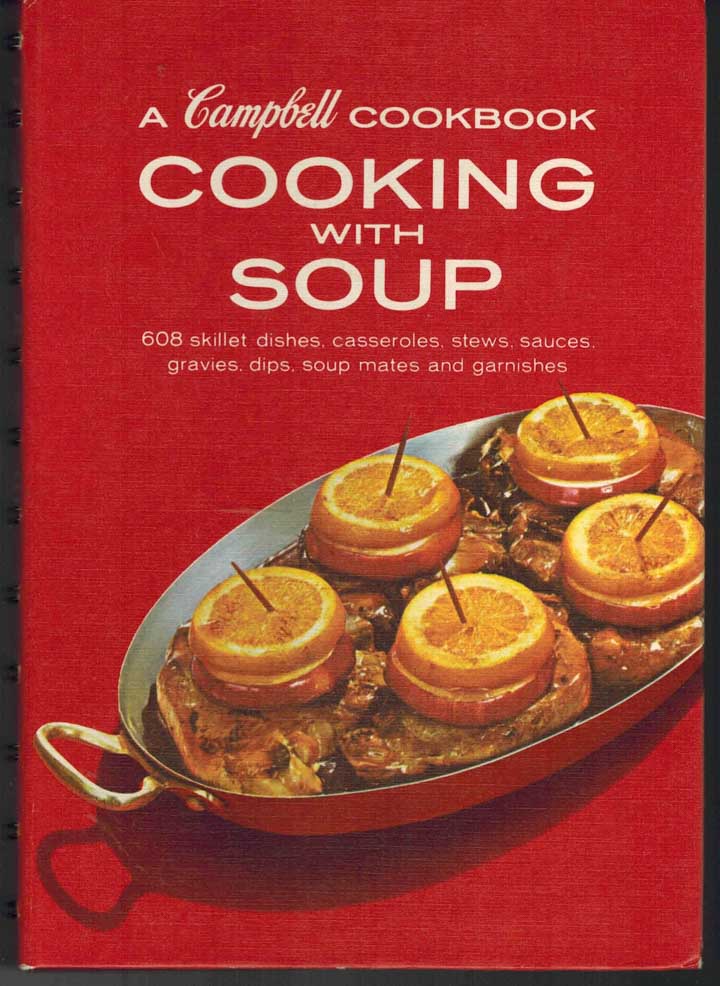 Let's look at some recipe swaps you can make in your kitchen to take a dish from being made with processed ingredients, to being made with whole food ingredients.
Final Thoughts on Whole Foods
I'm so glad you read this far and are taking an interest in being mindful about your food choices. Cooking with whole foods is one of the ways we, as a society, can get back to our roots when it comes to what we eat.
The industrialization of our food system, and the processed 'convenience' foods that it resulted in, is relatively new for humans. Whole foods are what our ancestors ate and for them it was just food.
Follow along here or on Instagram for more whole food recipes, inspiration and encouragement.
Sara